Flows from hospitalization decision to the hospitalization day
If hospitalization is decided, please take the necessary steps the hospitalization in 1F General Reception.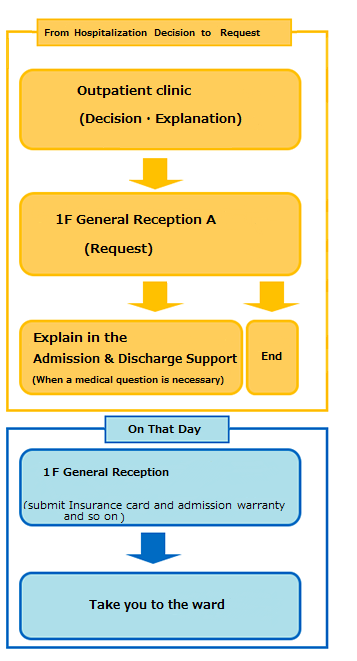 About a visits
Hours  9:00 – 21:00
Please come to he ward from the front entrance and overtime entrance(north-side),when you hope a meeting.
Please take care that the front entrancee will be locked at 18:00 on weekdays.